Update
Our charity campaign Help Central Vietnam has completed with many noble gestures and beautiful images that have shown the caring sympathy and compassion among fellow Vietnamese everywhere.
We deeply appreciate this and would sincerely like to announce the accomplished results as follows:
Direct donations via this website: $8,800
Funds raised from the night music show Thương Hoài Miền Trung (Eternal Love of Central Vietnam) by the Kids Helping Kids Organization: $10,668
Funds raised from the Monks and Buddhists of Huong Dao Temple: $30.532
Total: $50,000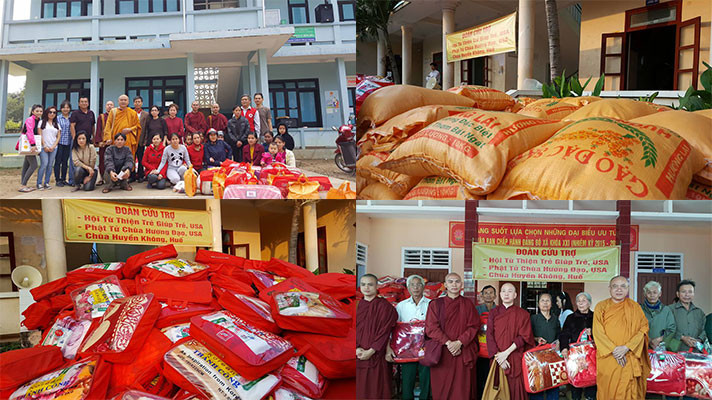 This is a tremendous success that has exceeded our original goal.
In addition, after completing the fundraiser, the monks and volunteers of Huong Dao Temple have directly brought the funds to Vietnam, and in cooperation with Huyen Khong Temple in Hue gone on charity missions to aid victims across provinces of Central Vietnam that suffered severe consequences from repeated heavy floods.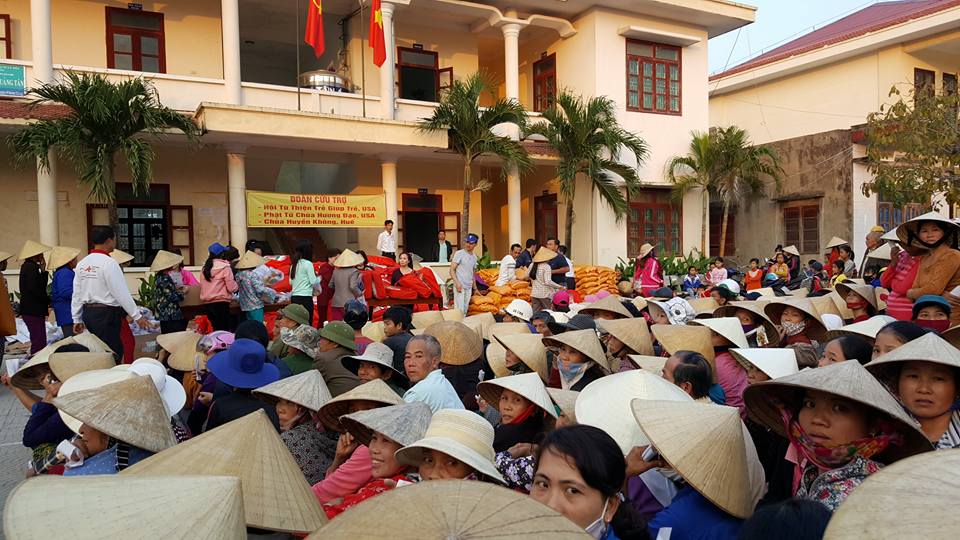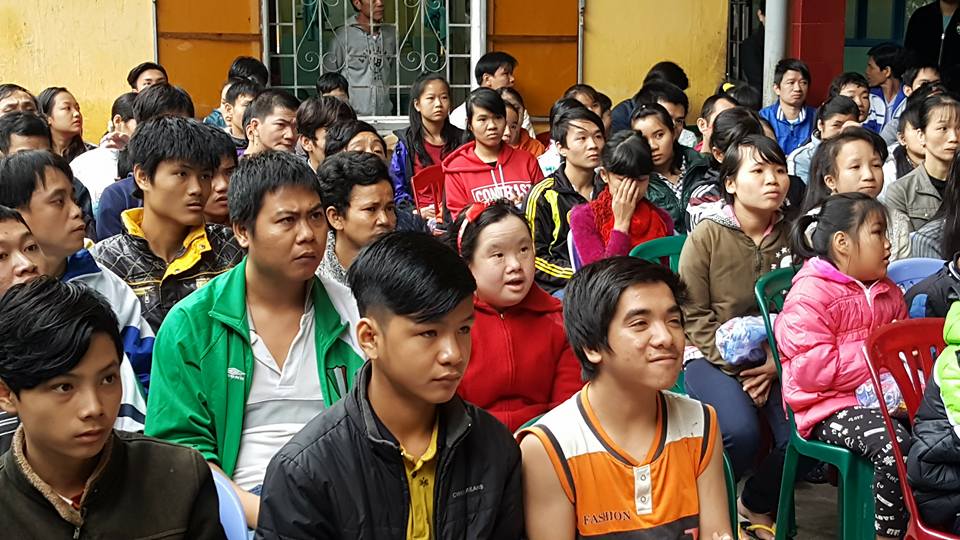 During 3 months, we've completed the mission to be a bridge for the hearts of overseas Vietnamese towards the motherland. We'd like to close the charity campaign here with an achievement exceeding expectation.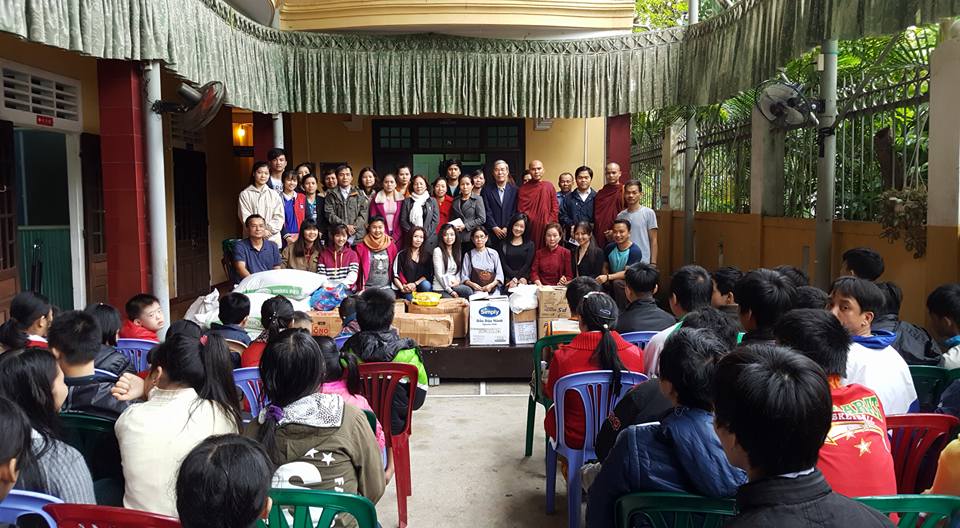 Also, we'd like to sincerely send our thanks to the donors, volunteers, and sponsors who have accompanied the Kids Helping Kids Organization and Huong Dao Temple up to now.
We wish you a blessed 2017.
Man Nguyen (Campaign Manager), Phuong Thao (Board Advisor)
Help Central Vietnam
The people of Central Vietnam are suffering the most horrific natural disaster in the history of its time! Heavy rains and powerful winds have created terrible flooding and destroyed over 98,000 homes. As of October 17, 2016, mainstream and social media reported 35 people have been killed by the powerful floods (many children were included) due to high-water flood and strong winds―spreading through Quang Binh, Ha Tinh, Nghe An, and Thua Thien Hue provinces. More losses and obstructions of the aftermath have not yet been accounted, but it's estimated to be additional thousands of homes and families.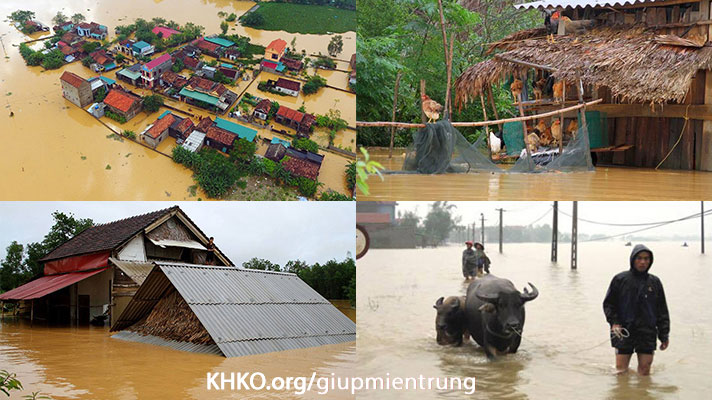 In this unfortunate situation―especially for the children―the Kids Helping Kids Organization, a 501(c)(3) nonprofit organization from Texas, is extending its mission to call for monetary assistance from generous donors through a charity program Giup Mien Trung (Help Central Vietnam). At this time, our primary focus is to help families with children. Below are our gift suggestions:
$50 value: foods and nutrition, including rice, canned foods, milk, and bottled water.
$30 value: medicines and school materials for children, including stomachache medicines, pain reliefs, eyedrops, notebooks, pens, and other stationery.
Your donation can be processed online via khko.org/giupmientrung. Detailed donors' contributions will be reported real-time on this website.
Checks or Money Order donations can be mailed to:
Kids Helping Kids Organization
Attn: Giup Mien Trung
1600 E Pioneer Pkwy, Suite 350
Arlington, TX 76010
All funds raised will be sent to Vietnam and delivered directly to victims by the altruism of Monk Tue Nhan from Huong Dao Temple, Texas.
For all questions, please contact Man Nguyen (682-999-8586) or Angie Dong (817-881-2524).
Kids Helping Kids Organization hopes to receive your support of this meaningful relief effort. The victims in Central Vietnam will forever be grateful because of your kindness, your generosity, and your humanity.
Thank you,
Man Nguyen (Campaign Manager), Angie Dong (Board Advisor)